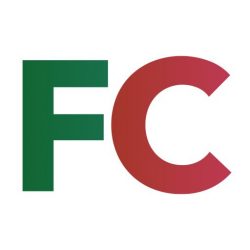 Field Care Supervisor – (£20,000 – £24,000)
Field Care Supervisor – (£20,000 – £24,000)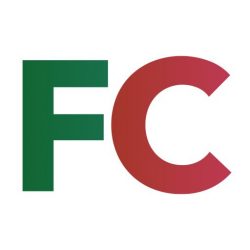 FirstCol Services Ltd
 Firstcol: Your Home, Your Care, Your Choice
Since 2006 Firstcol have been enabling people to experience a better quality of life in the comfort of their own homes. This is thanks to our great team of Care Assistants. Due to an increase in demand for our services we are expanding our amazing team of Field Care Supervisors (Home Care) for Worthing and the surrounding areas. All of our Field Care Supervisors (Home Care) are:
Caring
Warm
Friendly
Offer great Customer Service
Compassionate
Reliable
Kind
Dependable
Our Field Supervisors play a vitally important role in ensuring that a quality, caring service is delivered to our customers. The supervisor's role is both varied and interesting. The majority of their time is spent out in the field, but they also have time in the office to complete administrative duties. The Field Care Supervisors monitor and support our Care Workers, making sure that our customers receive the care that they deserve and that our Care Workers are adequately supported in their roles. The role will include staff training and supervision, spot checks, client assessments and care calls.
The Field Care Supervisor position is an excellent starting point for further career development in care.
Many Field Care Supervisors, progress to be Care Coordinators and Registered Managers.
The Candidate:
You must be committed to provide a high quality Homecare Service to our clients. It is essential that you have a full UK driving licence and access to your own vehicle, as in the role of a Field Care Supervisor you will be travelling across Worthing and surrounding areas.
Responsibilities and Duties:
Client Care Calls as per weekly rota
To supervise and Train Staff
To work and maintain CQC and company standards throughout the Homecare department at all times
To ensure high standards of care are delivered to clients at all times
Client Assessments
Staff Supervisions/Spot Checks
To support the Registered Manager and Senior Management team in delivering service excellence to our clients.
Participate in on call responsibilities on a rota basis
All of our staff have a passion for caring and we recognise their exceptional skills and dedication by offering:
Free Mandatory Training
Opportunity to study for Diploma in Health and Social Care
Excellent Career Progression
Excellent Pay Rates
Holiday Pay and Company Pension Scheme
Free Uniform and PPE
Paid holiday
Company Perks including High Street deals and entertainment and food and drink discounts.
Refer a friend who can work for us and you will earn a referral bonus
If you are looking for a truly rewarding role and feel Firstcol could be the right place for you, then please apply today and one of our friendly team will be in touch. We look forward to hearing from you.
This role is subject to successful referencing and a DBS Check.
Apply Now!
Click the button below to register your interest in this job role.
Apply now!